There is simply no way one can sugarcoat it - the trucking industry is currently facing an acute shortage of drivers. Driving recruitment has slowed down and new incentives for people to take up the profession are few and far between. According to the American Trucking Association , "The US will be short 1,75,000 truck drivers by 2026". With such an increasing turnover rate in the trucking industry, it is essential that managers understand the value of driver retention for long periods of time. This can, to an extent, offset the complications that a company will face if the dearth of drivers entering the trucking industry continues in the future.
A well-experienced driver is hard to find in the industry and losing such an asset is a void that is difficult to fill. The recruitment process is expensive and wastes a lot of productive time in any transportation company. For a better driver retention strategy, companies ought to design their policies for drivers by analyzing their requirements and aligning these requirements with the vision of the company.
To ensure that driver retention is not a major challenge in the transportation industry, a fleet manager needs to create a strategy that provides drivers what they are looking for. This strategy should also suit the company's vision well. It goes without saying that a driver who feels unconditional happiness within an organization will never leave his workplace.
What does retention mean?
The transportation industry has deeper problems than meets the eye. Drivers are subjected to a lot of physical and mental stress---long, odd working hours are usually hectic and strip away their personal life---and they may have no provision for a bonus. In this industry, even the most experienced driver does not feel valued. The interplay of these factors can affect the driver's overall wellbeing.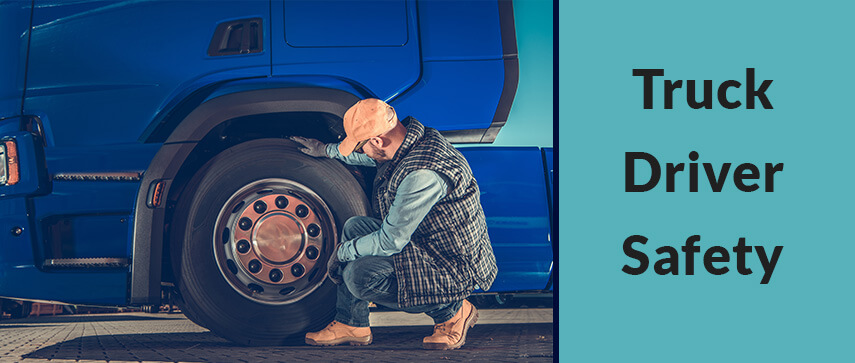 Driver retention is such a big problem because although the world is experiencing exponential growth in the trucking industry; sadly and ironically, the value, respect, and happiness of drivers are on the decline.
Here is a list of proven driving recruiting strategies that will help in solving the problem of driver retention in the transportation industry:
Lack of Respect

Usually, salary or growth is one of the primary reasons why people leave their jobs. However, in the trucking business, respect is one major issue which cannot be neglected. Drivers usually feel that their co-workers, managers, or other colleagues do not maintain channels of communication with them. Appreciation is the key to keeping a driver happy and engaged.

A conversational exchange between a fleet manager and a driver after a delivery is completed may have fundamental repercussions on a driver's mindset. The manager, for instance, may say:

"Good job on making the last delivery on time. We appreciate all the work you have been doing for us recently. On behalf of the team, I would like to personally thank you for your commitment and enterprise".

It is a very difficult job on the road and just a few positive words can make a driver's day. Drivers should be repeatedly told that they are valued and are an asset to the company.

Transparent Information Philosophy

Not just in the trucking business but almost in every business across the world, people feel that they have been cheated or misled because everything has not been openly communicated to them at the time of recruitment. Joining and operational policies change and drivers need to be communicated these changes to establish a relationship of trust and camaraderie.

Flexible Working Shifts

Everyone enjoys spending quality time with their families. Drivers should be allowed to enjoy special moments with their friends and loved ones. A flexible holiday plan can go a long way toward keeping drivers motivated at doing their jobs well. The option of a holiday on a driver's birthday, for example, can be a thoughtful way of saying thank you. If a schedule tailored to the driver's holiday requests is followed without causing any hindrance at work, the driver will reciprocate the company's interest in their wellbeing by effectively doing their job.

Be in Touch with New Recruits

Usually, new drivers fill a feedback form a few months after being hired. The feedback provides an insight into what new drivers think about the company. A comfortable and trustworthy environment is what new recruits generally look forward to. There is no single correct solution for driver retention problems. Personalized and customized strategies are the two ways through which new solutions can be made available for fleet managers. Attractive wages and bonuses can be customized according to the skill of a driver and their value addition to the company. Personalized trucks can provide drivers with a sense of achievement - comfortable interiors, upgraded seats, a radio, or a TV inside the truck can make a world of difference on the road.

Driver Mentorship Programme

As the trucking industry does not fall under the parameters of a regular job, new drivers can face a lot of challenges on the road. To address this challenge and provide new drivers with a sense of acceptance, the possibility of mentorship by experienced drivers is a huge leap. Usually, fleet managers and other office colleagues do not understand the lived experience of drivers in the same way as experienced drivers. Therefore, providing mentorship programs for the new drivers can help retain them for longer as it presents the opportunity of developing a bond with their fellow coworkers.

Quality Equipment

To get the job done easily and quickly, drivers need to be provided with high-quality functional equipment and vehicles. Imagine that the truck encounters technical problems every time it is on the road. This affects the schedule of the driver and may affect their wellbeing. Furthermore, to provide a technological edge to the driver's performance, including an electronic log, a dashboard camera, and a great navigation system are a few great ideas.

Seek Inputs from Drivers

It is of paramount importance that the fleet manager directly communicates with all the drivers. The drivers should be asked about their thoughts and emotions on trucking. A culture of openness will help the organization build a strong connection with drivers and create an environment of transparency. Listening skills are of the essence - any leader understands its importance.

Keep Your Drivers Healthy

A great salary cannot make up for inadequate healthcare facilities for drivers. Mental and physical destitution are two common aspects that every fleet manager should examine closely in drivers. Drivers should be offered different health benefits such as on-site gyms, nutrition programs, and routine health checkups. Transportation companies should also be in a position to absorb the healthcare expenses of their drivers alongside providing compensation to their families in case of an emergency.

Relationship Goals after a Driver Leaves

Usually, managers and higher authorities treat their employees with ill-will if they get to know that the employee is leaving them and may work with their competitors. Drivers should be given a window of opportunity to think and compare their options. They will never be able to develop a contrast if they have been ill-treated. Returning drivers should be eagerly welcomed back if they decide to rejoin.

Pay Better

Ultimately, everything comes down to the remuneration the driver receives in exchange for time, value, and services. The driver should be paid what they deserve. If drivers are kept happy by matching their salary expectations, driver retention will become easier. Someone who is being paid, treated, and kept well is unlikely to leave a job.

Integration of the Transport Industry and Technology

Technology is the backbone of any service industry today. Various developments including computer-assisted truck formation management, remote freight monitoring via IoT, and shipping volume forecasting and optimization by processing big data are a few technologies currently facilitating the transport industry. These technologies ensure easy navigating and tracking, better ledger maintenance, and an enhanced road lifestyle for a driver.

An experienced driver can become an asset to any transportation organization. However, when a new driver has to be recruited, it is a significantly riskier decision. Apart from financial constraints, time, patience, and energy have to be invested in a new driver's development. This industry is nothing without its drivers. Hence, fleet managers should create strategies and policies that will help them in retaining valuable employees.
Author's Bio

Nitin Lahoti is the domain expert of Logistics and Transportation. He has 12+ years of experience in Design, Business Development and Startups. His expertise is in Product Ideation, UX/UI design, Startup consulting and mentoring. He prefers business readings and loves traveling.