Finding loads to haul is not an easy task for any trucking business, it is not impossible though. When you work as a trucking business professional, you can find how challenging and competitive the process has become these days. With the usage of only the right tools, you can make the process easy and get on the road.
Today, in this post, you will get to know how to keep rolling with more and more truck contracts and loads to make money. But before diving into that discussion, let's talk about why truckers should get more loads.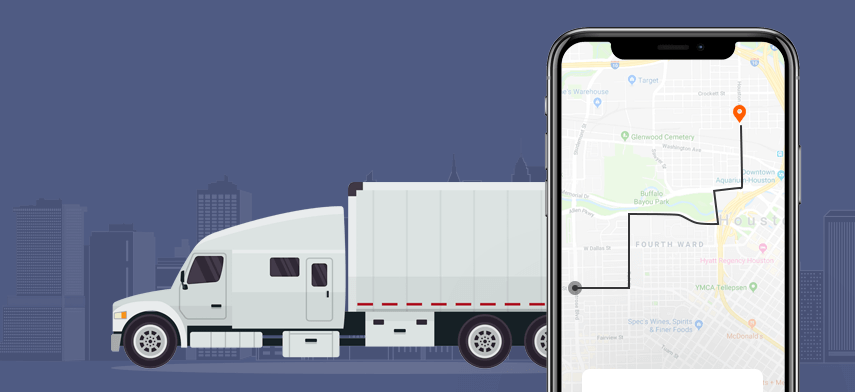 The Importance of Finding More Loads for Truckers
Finding loads for trucks is one of the most challenging and important parts of running a trucking business. Being a trucking company owner-operator, you can do this mainly by connecting with shippers and building strong relationships with them. To do this opting for load boards is the most profitable option to follow. A load board is the most common place where you can find loads. It is an online matching system where shippers and freight agents post loads. Here the shippers and carriers can find each other and bank on agreements for moving freight. Also, you can find loads according to your requirements. Some load boards have advanced features that make the entire shipping process smooth and streamlined. The more good quality loads you can find, the better you can help your trucking business grow. You can increase your revenue and make your mark in the competitive market.
You have got a clear idea about why finding loads is important to trackers and how load boards can help doing that. Now let's have a look at how another useful tool, app-based freight platform can help a trucking business grow.
How Freight Apps Help Finding Loads for Truckers
Freight apps have brought a revolutionary change in the trucking business. Now with app-enabled freight platforms, truckers can run their business successfully directly from the trucks via smartphone or tablet. With such a useful app the whole process of finding loads nearby and booking them is just a tap away. The drivers can see all the loads that are available for instant pickup. They can also check the pricing. With a freight app, the truck driver can skip brokers and find loads to haul more quickly and seamlessly.
There are leading companies like Uber, Convoy, and Transfix that have already introduced such useful digital platforms for trucking business, mainly focused on benefiting the truck drivers. The companies believe that by making drivers happy, the shippers can be happy and eventually everybody gets benefits, including the end customers of the products. And when customers are happy, there is nothing that can stop a business from making profits.
You have clearly understood how various platforms can help you find loads for trucks and double your revenue. Now I will share the 7 surefire ways to find loads for your trucking business. Of course, you can trust on load boards and freight apps to find loads. But there are other ways too. Let's have a look:
1
Search for Freight Brokers
For independent contractors and fleet owners, freight brokers can be a great help in finding loads to haul. In assistance with them, the shippers can get connected with truckers. Also, brokers make the process of finding quality loads easier and quicker for the truck drivers because they are already well-connected with the shippers.
2
Ask for Dispatch Assistance
To get trucking dispatching assistance, contact a dispatcher who can help you connect with shippers and brokers. It has been noticed that sometimes there are a few trucking dispatchers who can deliver administrative assistance such as accounting, billing, etc. Also, they make sure that the shippers pay invoices within the estimated time frame. In other words, when you bank on a professional dispatcher, your job of finding loads for trucks become easier.
3
Register Yourself as a Government-authorized contractor
If you register yourself as a government contractor, the chances of getting loads to haul increase. The local and state governments often outsource their transportation needs due to a lack of government authorized transportation companies nearby. If you become a registered contractor or a partner of a company that already handles government contracts, it will be easier for you to get more loads to haul.
4
Research Thoroughly
Do thorough research about the shippers in the area you are working in. Have a keen review of what shippers ship and to where. After doing proper research you can contact the people who are in charge of shipping, introduce yourself, fix a meeting, enquire about their trucking requirements and be prepared to follow them up from time to time. Doing this regularly may bring new opportunities for you. Stay consistent and you never know when you get to meet your new prospects.
5
Don't Underestimate the Power of Networking
Search online to know about the leading associations in your industry. Connect with them to get referrals from the people who work in your field. Attend the events that the shippers in your area are attending. Remember, networking is important for every industry to find new customers and improve business expansion. And the trucking industry is no exception.
6
Have A Look Around Auto Auctions
During an auto auction there often is a need for drivers to move automobiles from one place to another. Therefore building a relationship with the people who are in charge of such auto auctions can help you get truckload consistently and bring stability in your business.
7
Start Early
There is an old saying - "The early bird catches the worm.'' This can be completely applicable to you if you are trying to find the best truckloads available. Finding loads is not enough for you to get maximum profit. You need to find those particular loads that are offered at the right price and benefit your company. Starting early daily helps you have a better possibility to find the best loads. A maximum number of loads and the best quality ones are available mainly early in the morning.
Other than these 7 points, you can always go for load boards for trucks and truckloads apps to find the best quality loads at the right price effortlessly.
Try out different options to find out what works best for your company. Have a killer strategy and remain consistent in your effort; as a result, you will certainly be successful in finding quality truck loads and helping your business grow.
Author's Bio

Nitin Lahoti is the domain expert of Logistics and Transportation. He has 12+ years of experience in Design, Business Development and Startups. His expertise is in Product Ideation, UX/UI design, Startup consulting and mentoring. He prefers business readings and loves traveling.