The trucking industry is entering into a new year and this time it has full potential to grow even more than 2018. Especially the e-commerce industry has a great impact on the growth of the trucking industry. A report says trucking industry trends will continue to expand to the number of $3.2 trillion by the year 2020. Undoubtedly, the upcoming trends in this industry will help transportation enter into a new era with a potential to become stronger than earlier. Having said that, here are the top nine trucking industry trends to watch for in 2019.
1
Dissatisfactory Supply of Trucks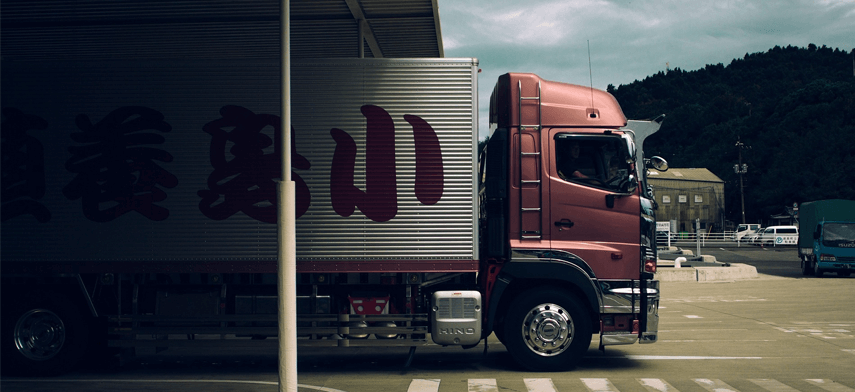 Due to low truck supply and high freight demand, you may find capacity crunch in your trucking business. Especially the ongoing shortage of drivers causes this tightened capacity. It has been noticed that after the retirement of old drivers there are hardly a few young drivers who can take their place. The work is quite difficult, involved with long working hours, long-distance drives, being away from family for an extended period of time and having less than ideal payment. And lack of drivers means lack of trucks on the road to haul the increase in freight. Another factor that is impacting the truck supply is government regulation with the intention to ensure road safety. According to the regulation, truck drivers must install electronic logging device in their trucks, through which the hours of service can get automatically tracked. Due to the cost and hassle of installation process or the fact of being tracked by someone else all the time, there are many drivers who lose interest in their job.
2
Skyrocketing Rates
If the capacity in the trucking industry remains constrained, the freight transportation rate will certainly rise. There are mainly two kinds of rates involved with this industry - one is the spot market rate and another is the contract rate. The spot rates are quoted on the spot and usually done for the trucks that are ready to move. On the other hand, the contract rates are usually locked in via a contract between a carrier and a shipper; such rates are typically based on a year-long estimate of freight volume. As long as the truck owners will experience capacity crunch, these rates will continue to increase. This is one of the most crucial transportation industry trends that in near future can bring transition and encourage the shippers to depend on an intermodal process to decrease rate issues of the highway.
3
Robust Impact of Technology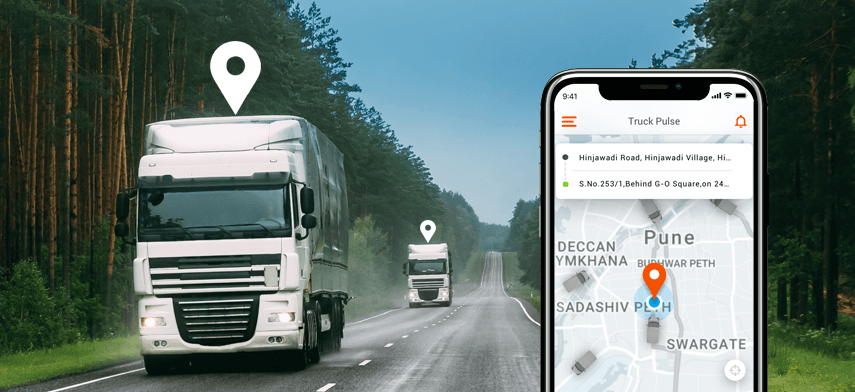 Every year, new and innovative technologies disrupt the trucking industry. Various companies are launching apps or offering trucking businesses with on-demand freight apps. These apps make the transportation process hassle-free for both the shippers and drivers and help in streamlining logistics and enhance efficiency for shippers, drivers, and carriers.
Shippers are always in favor of any kind of solution that makes their job easy. On the other hand, carriers prefer such platforms that make the payment process safe, fast and easy. In future also, they will certainly embrace the introduction of robust technology in their trucking business and taste the success in the market share.
Another potential technological growth in the trucking business, as well as the transportation industry, is the usage of the autonomous vehicle. The vehicle owners do not have to pay for fuel if they start using autonomous vehicles. This trend can surely bring a new era for the trucking industry.
4
E-commerce Influence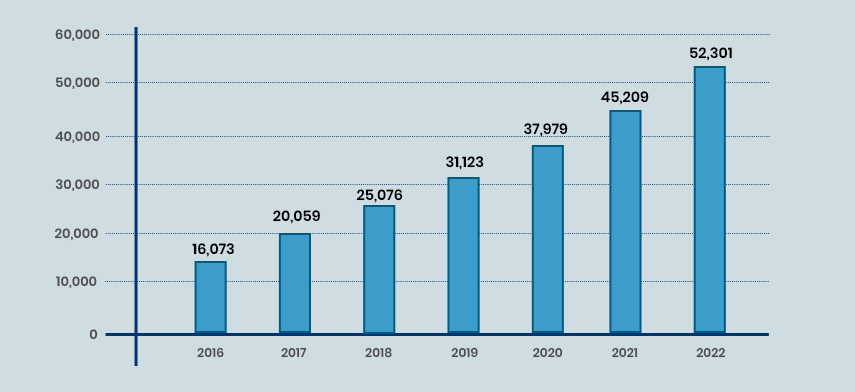 According to a statistical data, Indian retail sales of e-commerce are expected to generate about 31.12 billion U.S. dollars in 2019.
5
Noticeable Change in Behaviors
To avoid any unpleasant situation while shipping, both the shippers and the carriers should stay flexible. Also, they should avoid making drivers wait for loading and unloading goods. The faster the loading the better for both the companies and the carriers. This kind of behavior will help trucking business get great profit in near future.
6
Rise in Fuel Cost
With fuel prices soaring, the entire transportation industry is constantly facing challenges and the trucking industry is no exception. Fuel has always been one of the biggest expenses in the trucking business as most of the truck engines are made to run on diesel. And the diesel price will surely continue to rise in 2019 as well. Increase in fuel cost will make the truck owners opt for alternative fuel trucks and autonomous or electric trucks. This allows carriers to stretch their costs over more mileage. The company owners need to maintain a balance between the rising fuel cost with other expenses to get the maximum profit.
7
Rise in Tax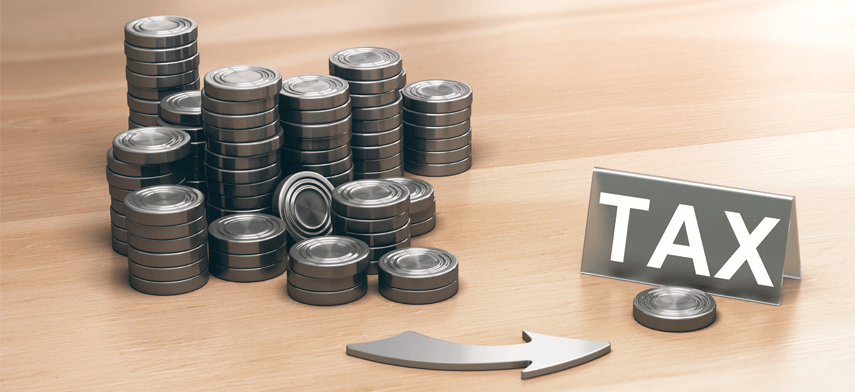 The trucking industry will be affected immensely in future due to the rise in tax. There are fuel tax, road tax, federal excise tax etc., associated with this industry. You should try to find effective ways to increase your profitability in trucking business so that you can keep up the rise in tax. Moreover, there are various ways to have the maximum benefit of available tax savings. Make sure you are filing your taxes appropriately. Hire a professional who can help you be aware of the exemptions, credits, and deductions you may receive. Always be prepared for the constant fluctuation in tax and take necessary actions in order to run your trucking business smoothly.
8
Industry Consolidation
The trucking industry is expected to be fragmented in near future. Various departments, associated with this industry, such as truck brokerage, contract logistics, truckload etc., will soon to find industry consolidation sectors. This trend will surely keep the overhead cost low and create additional revenue scheme. The trucking service providers will become larger and diversified. And this will be helpful for the customers as well. They will get a wide range of services within budget ease.
9
Rapid Urbanization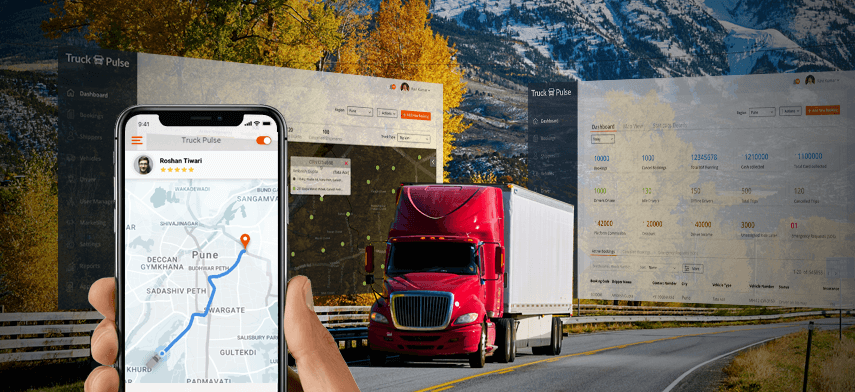 According to a news, in 2018, around 55% of the world's population lives in urban areas and this proportion is expected to increase to 68% by 2050. Based on Global Health Observatory data, WHO says, the global urban population is expected to grow approximately 1.84% per year between 2015 and 2020, and even in less developed countries, a majority of people will be living in urban areas. This rapid urbanization has a great impact on consumers' behavior - how they shop, which products they prefer and how those products are delivered. Thus, as a result, it will increase the spending in the transportation industry, especially the trucking business. The shippers will need to make the deliveries for their customers more personalized and faster. On the other hand, the supply chains need to be defter to keep up with the urban consumers and their several connected devices, which are making it possible for them to order products from anywhere at any time.
Needless to say, all of the above-mentioned is a mixture of interrelated trucking industry trends you must watch for in 2019. To manage success and thrive in the rapidly growing trucking industry, you need to implement new strategies to enhance your efficiency and mobility. Be prepared to invest in advanced trucking app solution to streamline your business and improve the efficiency of all the stakeholders involved.
Author's Bio

Nitin Lahoti is the domain expert of Logistics and Transportation. He has 12+ years of experience in Design, Business Development and Startups. His expertise is in Product Ideation, UX/UI design, Startup consulting and mentoring. He prefers business readings and loves traveling.