What is Fuel Advance Factoring?
There are a lot of expenses involved when you run a trucking company, no matter how small your fleet might be. You need to take care of several things like the drivers' payments and overall maintenance of each truck. When you even need to pay to keep each truck full fuelled, it can be added hassle, especially when you work with clients who do not offer advances or pay quickly enough. One easy way to deal with this is availing the fuel advance program offered by some factoring companies. These programs cover your fuel expenses within minutes of picking up loads. All you need to do is make a request and around 40 percent of your expenses will be totally covered.
Five Benefits of Factoring Fuel Advances
Here is a list of how enlisting the services of a factoring company that offers fuel advances can help owners of small fleets of trucks run their business better: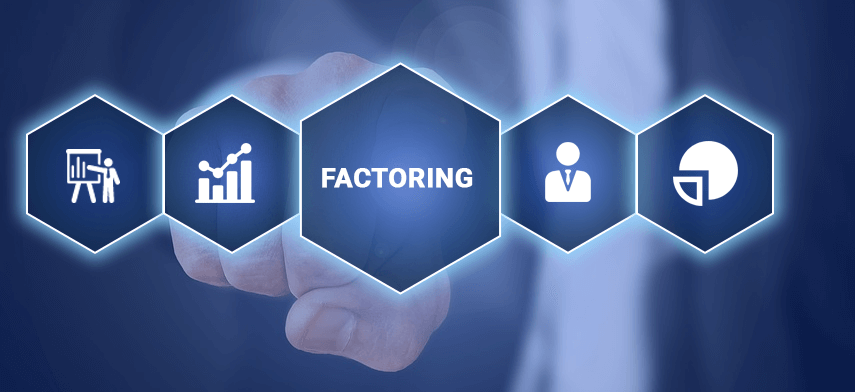 1
It saves times and helps handle the financial aspects of running a small fleet of trucks
Owners who run smallish fleets of trucks neither have the time nor the financial resources to actually take care of the fuelling and refueling needs of each unit in the fleet every time a new order for delivery is placed. Most clients do not offer advance payments or even pay within the first month after the load has been delivered. Not only does this make it difficult to keep fuelling the units for newer orders but also keeps the business from growing because fewer orders can be accepted. A factoring company gets rid of all of these issues by ensuring a steady cash flow each time a new load has been accepted and the request for fuel advance is made, giving small trucking businesses the chance to flourish. And applying for such a program is very easy too, with the requirements being in line with those of your usual freight factoring programs.
2
It lets you accept more business
By maintaining a steady cash flow so that business owners do not ever run out of resources to accept new business, these programs allow them to accept more load each time. Since the advances offered by these funding programs are predictable and effective, there is no haggling involved, either with your clients or with your factoring company.
3
It gives your business financial stability
Because the revenue made when each load is accepted becomes predictable, it helps you keep track of your finances better by generating a steady cash flow. This not only helps you maintain your fleet well but also expand your business in the future.
4
Flexibility with fund distribution
While payments can be made directly to your account, one additional benefit that these companies offer is the option to directly load the advance into your fuel card. This helps keep track of the resource so even distribution can be made each time.
5
It helps grow your business
The Fuel Factoring works like an add-on. The credit score of your client and your invoice totals together affect the advance, with it growing with time. This means you can accept greater loads and keep growing your business.
How do Fuel Advances Work for Truck Drivers?
While fuel factoring advances are designed to financially help owners of small fleets, it does not make it difficult for them or the truck drivers to apply for it either. Here is how the advances work for the drivers: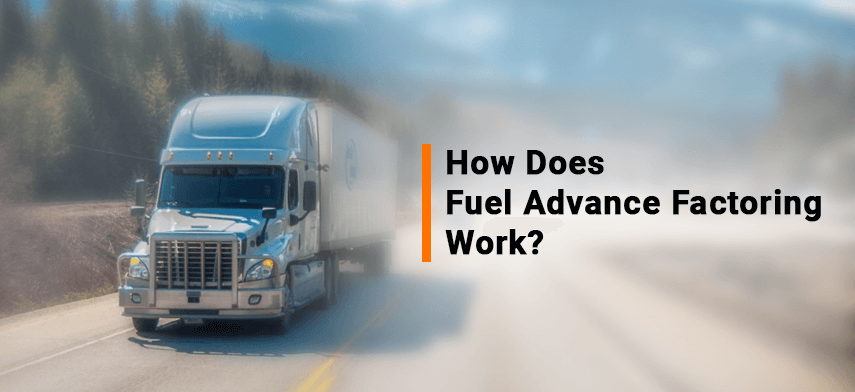 The process begins when the truck driver picks up the load and forwards a copy of the documents to the factor.
The factoring company then goes on to confirm that the load has actually been picked up by you.
Once the confirmation is made, the advance is forwarded instantaneously.
Wrapping Up
The advantages availing the help of a factoring company that provides fuel advances are plenty. They help small trucking fleets expand their businesses by accepting more load each time, which is something that would have been very expensive if they had to pay for the fuelling and refueling of each unit every time. It also makes it easier to maintain and care for the units so that they stay in tip-top condition and can take care of each delivery efficiently. Together, each factor and advantage of availing a fuel advance make it easier for owners to find financial stability so that their dream of it all growing into a giant business can come true one day.
Author's Bio

Nitin Lahoti is the domain expert of Logistics and Transportation. He has 12+ years of experience in Design, Business Development and Startups. His expertise is in Product Ideation, UX/UI design, Startup consulting and mentoring. He prefers business readings and loves traveling.