Every innovation itself acts as a blessing for the various sectors. Artificial intelligence is one such blessing that has the potential to restructure the age of digitalization single-handedly. In today's techno edge, global logistics and supply chain management are looking for something great to revolutionize their businesses. In the era of techno-evolution, these fields are predicted to face more significant transformation.
To survive in this competitive world many companies keep track of the latest advancements which could provide the industry with the best opportunities. For instance, AI is a brainy technology to change the face of global logistics and supply chain management. It is a transpiring world in the front of decision making by the use of sophisticated data analysis and algorithms.
AI is a vital tool to traverse virtually in every primary industry, from industrial to the public area. It has better algorithms and improved reserves of data which improves image recognition, performance like other cognitive functions.
Impact of artificial intelligence in Logistics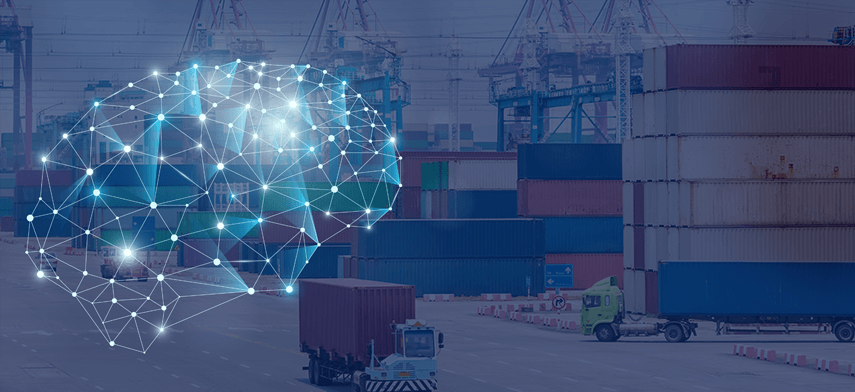 Artificial intelligence is taking an increasingly central part of the global logistics industry. AI provides intelligent forecast and value-added services more efficiently and at an affordable price to the logistics. Due to this, many of the logistic companies have started investing in AI and machine learning to maintain the fine-tuning with core business strategies.
AI empowers companies with Predictive capabilities

AI is improving the capabilities of all the companies in areas like predictive demand and network planning. It helps the companies to avoid all the risks, such as material shortages, supplier problems, legal issues, etc. These are the small things that may disrupt logistics. But with the aid of AI, one can easily observe and predict an increase in the demand of a particular product. Also, one can identify risk ahead in time.

Get access to futuristic technology- Robotics

Robotics is a space-age technology concept, and many of the supply chain firms are already using it. Because it has a wide application range, it can be used to track and move inventory. Similarly, AI in logistics can increase automation. These robots are useful in the automatic restock of empty warehouses. It provides real-time information and provides the complete visibility of warehouse stock.

Optimize future performance with Big data

Having an eye on the screen of the trucking Industry Trends and invention is always good if you are moving with state-of-the-art technology. Big Data helps understand accurate future possibilities better than ever. The blend of Big Data with artificial intelligence improves supply chain transparency.

Online monitoring with the computer system

Having another pair of eyes in the form of technology is always plus point, and this is possible with AI. Computer vision-based AI system that allows you to observe the movement of the things. In logistics, such state-of-the-art technology helps your business in identifying the type of damage and also helps you take appropriate corrective action.

AI and Big data

Big data is allowing logistics companies to determine particular opportunities and optimize future predictions in a better way. Generating data is an essential step for AI in logistics companies. Big Data generated by AI can change many aspects of the supply chain.

High-tech autonomous vehicles

With the current transportation system, you cannot ensure that you will deliver your package safely and in time. In this article, we would like to highlight some cutting-edge solutions for this, with the support of AI-based autonomous vehicles to ease the process of delivery. These are the vehicles with high-tech driving support to guarantee, efficiency and safety in the logistics industry. These vehicles are prone to produce enormous changes with assisted braking, highway autopilot, and lane assist.
Trends of Artificial Intelligence in logistics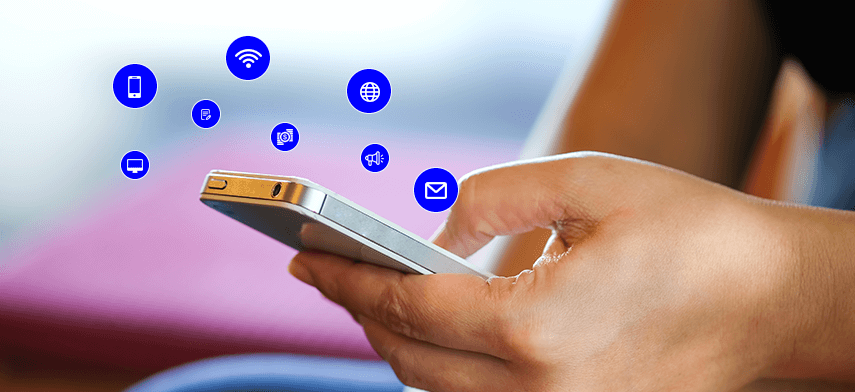 Anticipatory Logistics and Self-Learning Systems are the two trends of AI in the logistics industry.
Anticipatory Logistics: Predictive algorithms based on big data
It is the system that allows logistics experts to increase productivity and quality by measuring market demand before the customer places an order.
Benefits of anticipatory logistics
It is helpful because of the customer's lack of patience with long delivery times.
Customers always try to match their online shopping experience with the help of fast delivery.
It allows businesses to fasten up their resources.
It also serves well on the supply chain management risk aspect.
It predicts resource requirements and probable risks.
Self-Learning Systems
Machine learning uses computational techniques to identify the models in data that humans could never see. It also provides a piece of more accurate and real-time information. Self-learning is a universal term used in digital pattern detection, eDiscovery, and sensor data analytics.
Nowadays, logistics businesses are adopting self-learning systems and it improves algorithms over time. The system identifies patterns in data, analyses them, and predicts the accurate reports.
Benefits of self-learning systems:
It recognizes repeated trends and incidents
It helps in investigate the replicated information
It interlinks the information with the specific entities, i.e. orders and launches, pre-pack instructions, etc.
Impact of AI on supply chain management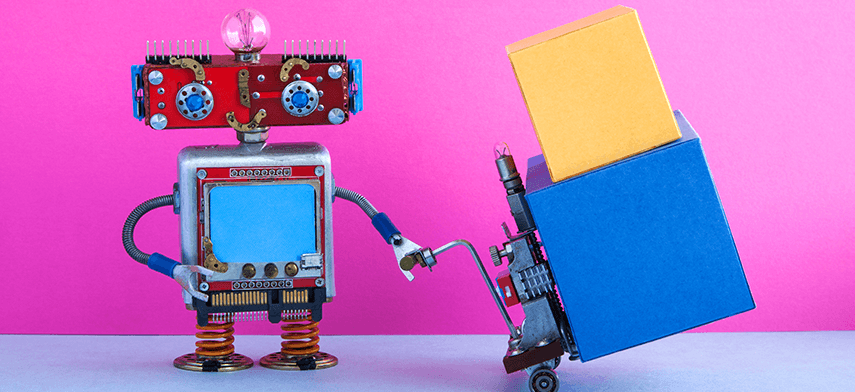 There are a lot of issues that occur in the business, such as transportation delays, remiss monitoring of cargo, fraud, operator mistakes, and some other outdated IT failures. These factors can jeopardize company profits and build up cost pressure. So, to avoid, it is necessary to implement AI in business.
AI is the buzz-creating word and also has hype about AI in SCM. Nowadays, companies are looking forward to reducing costs and error-free operations. Hence, AI is the best in eliminating human labor out of the process. For the supply chain management, AI has made the entire process more streamlined and accurate.
Circumstantial intelligence

This technology is providing new insights into a wide range of aspects for the supply chain management. It attracts clients quickly and helps you reduce operational costs and inventory management.

AI boosts the productivity

It is possible to determine your performance and identify factors that influence your productivity with the help of AI. AI combines the set of technologies like unsupervised learning, reinforcement learning, supervised learning, find the real factors, and increase the performance of the supply chain.

AI improves demand forecasting

AI produces the results based on the weather and real-time sales. The information which you obtained here can you with sorting, improving warehouse management, and self-driving forklifts.

AI improves decision making

With the implementation of AI, you can analyze the data like audits, credit scoring, in-full delivery performance, evaluations, etc. Based on that, AI will help you make future decisions. It also improves the decision-making capacity of the company and customer service.

AI improves customer experience

AI can enhance customer service as it helps you in personalizing customer relationships. For instance, your customer can use the voice-based service to track their order, or they can contact to customer assistance team.

AI improves production outlining

AI has the power to analyze the different issues and optimize them effectively. With which you can enhance factory scheduling and production planning.
Fundamentals of Artificial Intelligence in supply chain management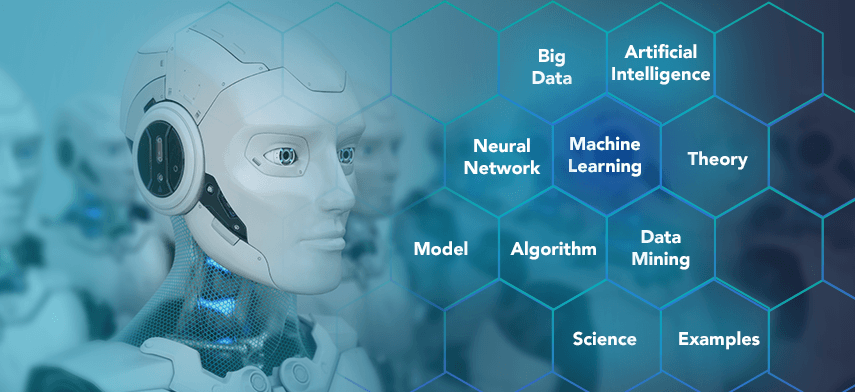 If you think, AI solution provides optimal value in the supply chain management, then it is extremely important to highlight the following fundamentals:
Real-time data access

Many companies are executing the plans by using existing data, but it provides poor decisions. It is not possible for AI to produce the right choice by using the old data, so, it requires real-time information.

Support fundamental aims

The fundamental purpose of AI is to deliver the service at the lowest cost. Because the end-user is the only consumer, that going to use the finished products.

Affects the decision process and changes the cost

Changing execution plans across the community in real-time can affect it. If you are continuously evolving without considering the value of the change, then it can increase costs and effectively reduces the execution chances.

Decision making

Data is always changing, and it is creating a recurring problem. It is also affecting the execution efficiency of a business. AI is a fine-tuned system that plays a role in periodically regulating the issues.

AI supports multi-party execution

AI plays well in achieving significant value based on intelligent decisions and also works for executing the things within the enterprise and across trading partners.

Highly Scalable AI Engines

AI must have the ability to process vast amounts of data quickly, which is essential for the optimization of the supply chain. As supply chains across the globe have millions of stocking locations.

AI improves user engagement

AI system must drive the policy itself and only retain the user on an elimination basis. Or else it enables the user to add further information which AI may not know when the user asks.
The role of Artificial Intelligence in this advanced era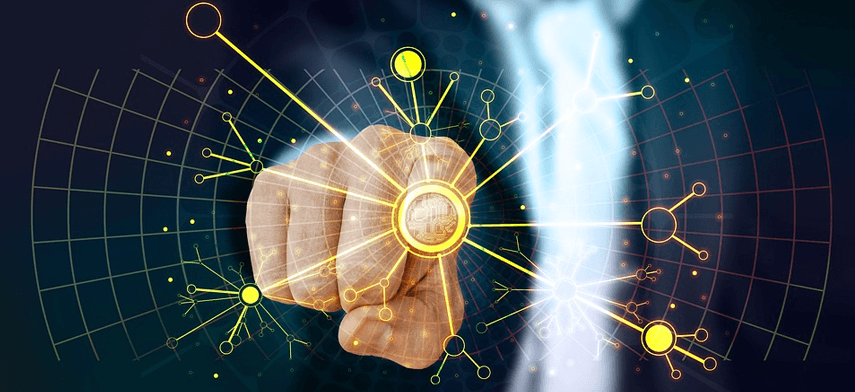 We are a privileged generation to live in this techno-scientific era where people can find out full access to technological advancements. Gone are the days when most of the tasks were done manually. But now we all are living in an era where technology and software are in every sphere and automation in many processes.
Here, AI acquires a special place in all the progress made today. And machines are capable of doing some of the simple to complicated stuff regularly. With the implementation of AI systems, our lives have also become advanced.
Prepare yourself for the AI future trends
Artificial Intelligence is the next big game-changer. It is estimated that AI will save at least a few trillion dollars through automation at workplaces. Embracing the AI is becoming essential to reduce costs and improve the quality and rate of deliverables.
Besides to logistics and supply chain, AI tools also could be used to bring drastic changes in areas of tax, legal, and audit. AI cannot survive without human intervention; it is true, but in perspective years, all the tasks which require human interference would be quickly done through AI with minimum or no time.
The enthusiasm for AI is well-founded. The latest AI technology is already playing a significant role in some of today's supply chain and logistics solutions. AI is a source of increasing effectiveness, efficiency, and automating many tasks involved in supply chain management. we are expected to see an outburst of AI technology, driving more advanced clarifications in the supply chain to promote and enhance the quality of products and services.
Author's Bio

Nitin Lahoti is the domain expert of Logistics and Transportation. He has 12+ years of experience in Design, Business Development and Startups. His expertise is in Product Ideation, UX/UI design, Startup consulting and mentoring. He prefers business readings and loves traveling.