With the limitless advancement in technology, we have come to an era where a fleet manager can use electronic logging devices or ELDs to make his or her work easier. These devices help to keep important data and insights organized and easily accessible. Fleets all over the world have already started using ELDs, and they are enjoying a number of benefits. ELD connectivity helps them to analyze all kinds of data so they can make data-driven business decisions and maximize profits. It also helps to cut down operating costs significantly.
The power of big data can be harnessed by fleet managers to make a difference in how companies have been using information and analytics until now. ELD can help you predict the current trends so that you can make necessary adjustments. It also helps to monitor drivers and improve the driver retention rate. Creating a business-driven strategy with the help of ELD will work in your favor.
How Electronic Logging Device (ELD) help Fleet Managers?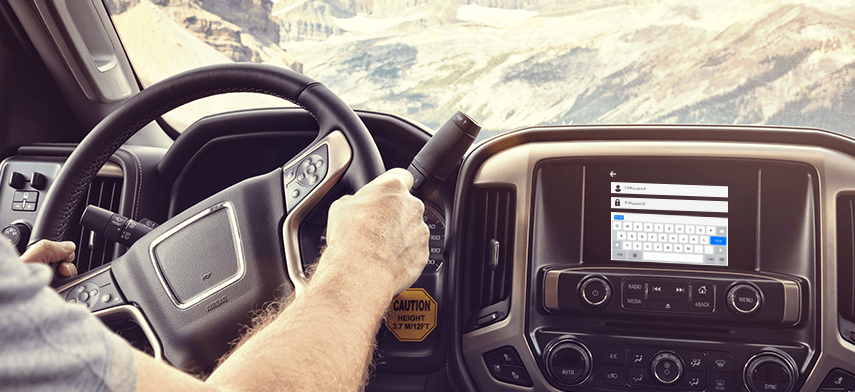 A ELD is what you need if you're looking to improve fleet management. The electronic solution can help commercial motor carriers and professional truck drivers monitor their work hours better. So, you don't have to worry about things like Hours of Service (HOS) compliance anymore.
Truck drivers can track their progress and keep a Record of Duty Status (RODS) easily, all while being compliant with the HOS rules, a reason why ELDs are becoming more common in the trucking industry.
Here is a look at all that a good ELD solution should be able to do:
Connect with the truck's engine so as to record whether the truck is in motion or not.
Allow the truck driver to log in and out of the software according to the schedule seamlessly.
Feature options for drivers at different stages of their duty, whether it's On-duty, Off-duty, and On-Duty Not Driving.
Choose the drive segments based on the vehicle movement automatically.
Get to see Duty Status easily.
Present data in a standardized format that can be sent to law enforcement, anytime.
How much does an ELD cost?
The FMCSA studied a bunch of similar HOS logging devices to set a price benchmark. The price of electronic logging devices can range from an annual price of $165 to $832. The most popular ELD device being used today is priced at $495/truck.
According to the FMCSA, ELD prices have not reduced a lot over the past few years. But many providers are planning to introduce cheaper fleet management system models with the features designed according to the ELD Mandate. The FMCSA found that ELDs give long-term savings which more than makes up for the price you need to set it up.
How can an ELD save truck drivers time and money?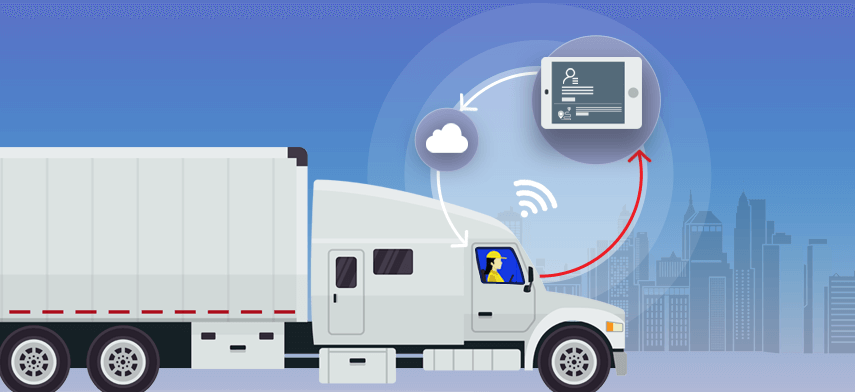 With ELD, truck drivers will be able to save precious time and money, enabling the fleet manager to optimize the available resources.
1
Implement Idle-Time Tracking to Reduce Your Fuel Wastage
Most fleets find themselves wasting a lot of fuel for no good reason. In fact, fuel wastage is an important problem in the trucking industry. According to estimates, a truck uses $70,000 worth of fuel every year. Almost $5,600 of that amount is spent just on idling which is a huge waste of resources. As a fleet manager with hundreds of trucks, you are losing thousands of dollars each month. The size of your fleet determines how much fuel you are losing, but it can also be used to calculate how much money you could be saving. Reducing even 30% in idle time will save you fuel worth $78,000.
However, the only way you will be able to bring the problem under control is if you know how much fuel is actually going to waste every month because of idling. You also have those causing more maximum wastage. With the help of ELD, you will be able to collect and analyze this information. The KeepTruckin ELDs gather data while the idle-time tracking feature helps to calculate the total idle time. Once you know which drivers are causing the maximum wastage, you will be able to conduct training sessions to give them the necessary information.
2
Ensuring Drivers Follow the Best Practices
As a fleet manager, you know that the efficiency of your drivers is the main determinant of your company performs. With the help of the KeepTruckin ELDs, you will be able to collect in-depth information on your drivers' behavior and how they fare on the road. Once the ELD gathers the data, it conducts a thorough analysis. With the derived information, you will be able to identify the bad drivers in your fleets within a few seconds. If you notice that some drivers aren't following the right driving practices, you can give them additional coaching and training.
The ELD is extremely sharp and will allow you to monitor driving practices like hard braking, hard cornering, and hard acceleration. These driving behaviors can prove to be extremely dangerous on the road. They can lead to an increased probability of traffic rule violations, accidents, and liabilities.
If you keep bad driver behavior in check, you will also be able to conserve more fuel. This will help to reduce the cost of operations in the company. Identifying the drivers who do not have great driving behaviors and teaching them the difference between what is right and wrong will save you a lot of money in the long run.
3
Taking a Look at the Different Diagnostic Reports
Keep trucking rules strict as you can eye on the fault codes using ELDs easily. If you are a fleet manager, you will feel more assured because you will be immediately alerted when detecting a fault. This will allow you greater freedom to monitor the workings of your fleet and prevent any mishaps. Fleet managers will be able to monitor vehicular performance regularly. Moreover, they will be able to inspect the level of maintenance of the vehicle even without constant physical inspections. The managers get notifications in real time whenever the ELD detects a fault. As a result, the fault is detected in the initial stage which makes maintenance much easier.
Fleet managers will be able to analyze all the available data and figure out the patterns by going through historical fault code reports. They will be able to narrow down the recurring issues and predict problems that might happen in the near future.
With the help of ELD, managers will have firm control over both vehicle management and maintenance. Since potential issues are identified beforehand, they can be remedied, in turn, help improve efficiency. Your will have to worry less about vehicle maintenance problems.
Fleet management system is eco-friendly by going beyond the paperwork savings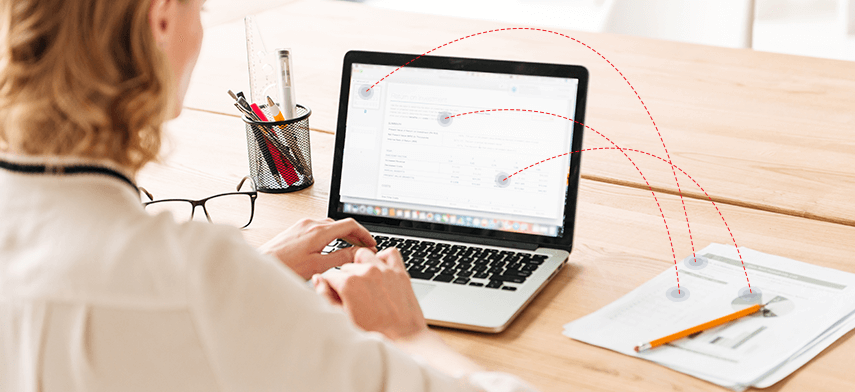 Apart from the savings offered by ELD component within the fleet management system, it also has more comprehensive features. Taking advantage of these features will allow you to cut down on costs further, and also make driving easier.
Lowers Fuel Costs:

Since an ELD can monitor excessive truck idle times and even speeding events, it will give you the opportunity to cut down your fuel expenditure.You will be able to create incentive programs that will encourage truck drivers to increase fuel efficiency.

Reduces Truck Downtime:

With the help of ELDs, you will be able to take advantage of all your available vehicles to the best of their potential. Fleet management system users will be able to reduce vehicle downtimes and increase vehicle utilization. Studies conducted by the Aberdeen Group have proven the contribution of ELDs to reducing truck downtime.

Lowers Total Crash Rates:

Research from the Center for Truck and Bus Safety of Virginia Tech Transportation Institute found that drivers who kept E-Logs had a lower total crash rate and preventable crash rate in comparison to trucks that do not have electronic driver logs

Helps in Regulatory Compliance:

The ELD Mandate has a lot of conditions. This makes it easy for the company to follow other regulations like the Driver Vehicle Inspection Reports and IFTA and be certified.
Conclusion:
Fleet managers can use the incredible power of ELD data in a large number of ways to meet their specific needs. With ELD, a fleet manager can get creative and collect a variety of data which can help improve the services of the company. ELDs are here to stay and will pave the road towards the future when it comes to the trucking industry. These devices allow certain capabilities like asset tracking, third-party integrations and vehicle utilization which can prove to be extremely helpful when taking the trucking industry to the next level.
Author's Bio

Nitin Lahoti is the domain expert of Logistics and Transportation. He has 12+ years of experience in Design, Business Development and Startups. His expertise is in Product Ideation, UX/UI design, Startup consulting and mentoring. He prefers business readings and loves traveling.