Vehicles are a significant investment of your fleet and therefore, taking care of them is an integral aspect of running a profitable business. When there is a lack of proactive approach to fleet maintenance, you may head towards failing FMCSA inspections. This is a key reason why you should pay attention to keeping your fleet in a healthy state. However, a lot goes into keeping the fleet running at all times and even under best conditions; it may become quite challenging to ensure routine fleet maintenance between the various parts of the fleet logistics. With some expert tips, it may become easier to keep up your fleet maintenance efforts worth the time.
What do you Understand by Fleet Maintenance?
Similar to how you maintain your private car, your business also demands constant care for commercial vehicles. Contrary to what people usually think, fleet maintenance is relatively easy to carry out; you need to make a list of the vehicles which require regular maintenance and make a scheduled plan to ensure that it is completed on time. Besides tire rotations, oil changes and thorough checks at regular intervals, you should also consider keeping your vehicles clean.
Tips for Successful Fleet Maintenance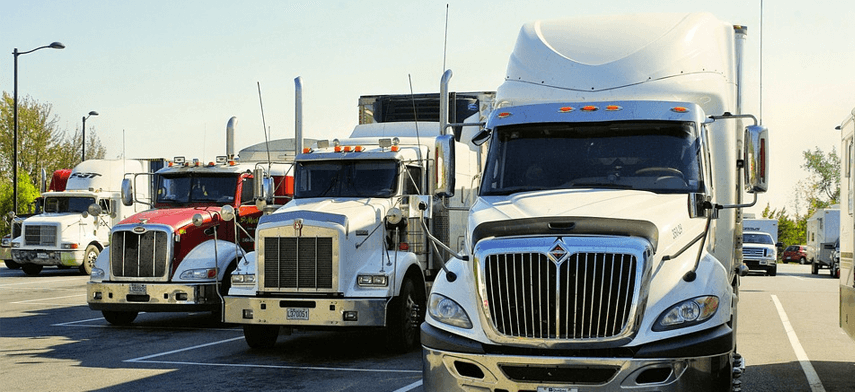 What can be the best way of achieving the organization's sales goals? It is nothing but ensuring safety to the drivers and the vehicles while being productive on the road. However, keeping the fleet in top-notch condition is no easy job, but with a few pro tips, it can be effortless to achieve successful fleet maintenance.
1
Knowing the Significance of Saving Costs with Predictive Fleet Management
There are two variants of maintenance: scheduled and unscheduled. Scheduled predictive fleet management is useful in the prevention, detection, and repair of small issues with the fleet before they damage the expensive parts and call for an unexpected ordeal.
Unscheduled repair of vehicles could include tire rotation, inspection and oil changes along with general safety checks. Regardless of whether you are keeping up with mileage or oil change intervals, make sure that the vehicles undergo overall inspections on a regular basis.
Unscheduled repairs with the fleet can take place after a breakdown or some issue of colossal magnitude. Such repairs are costlier than scheduled checkups and incorporate many downtimes. Development and implementation of an effective fleet management plan for your vehicles help you consider the areas that should be covered in the checkup. The party responsible, the time at which the service is going to take place and what could be ways of simplifying the entire task.
2
Inspecting Vehicles Properly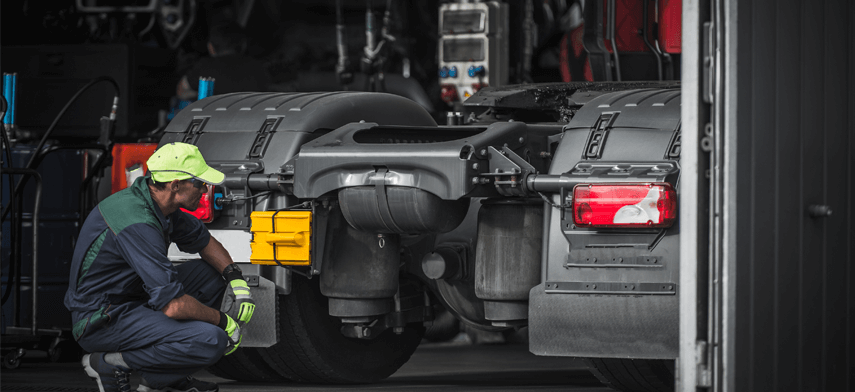 Though many vehicles together comprise your fleet, it is true that every vehicle has specific requirements and demands. Therefore, you should find time to outline them rather than depending on the load carried and usage. It is essential to work closely with a fleet maintenance service provider when it comes to inspecting vehicles from the operating conditions, the load being carried and overall usage.
You can even go online for knowing the additional details about fleet maintenance schedules. It becomes quite challenging to decide when you should conduct preventive fleet maintenance for your fleet. There are specific credentials such as calendar time, fuel usage, engine hours and distance traveled. It would help if you also keep track of how many times your vehicles have had hiccups (like breakdowns, tows, emergency repairs, and jump-starts) before. Based on the data, we can set up a pattern for the maintenance schedule.
3
Developing a Detailed Plan for Fleet Maintenance
It is crucial to consider what should be incorporated within the routine preventive schedules and having a checklist in hand can always be helpful. A typical list involves items like changing filters and engine oils, fluid transmission, checking the fluid and cooling system, auxiliary systems. Few other items in the list are seatbelts and structures of seats, exhaust system, horn, engine and transmission mounts, hoses and belts, suspension and steering system, vehicle body and glass, undercarriage and frame.
Most vehicle fleet maintenance checklists incorporate these items, but you are always free to make your lists as per the specific requirements of your vehicles.
The importance of checking the pressures at all the times is known to all, yet many people overlook it. Tire pressure influences tire wear, fuel mileage and vehicle handling at large which together contribute to the safety of the driver, the load and the vehicle itself. You should also pay heed to air temperature with the change of seasons since it is yet another overlook arena of fleet management.
4
Developing a Partnership with a Fleet Maintenance Service Provider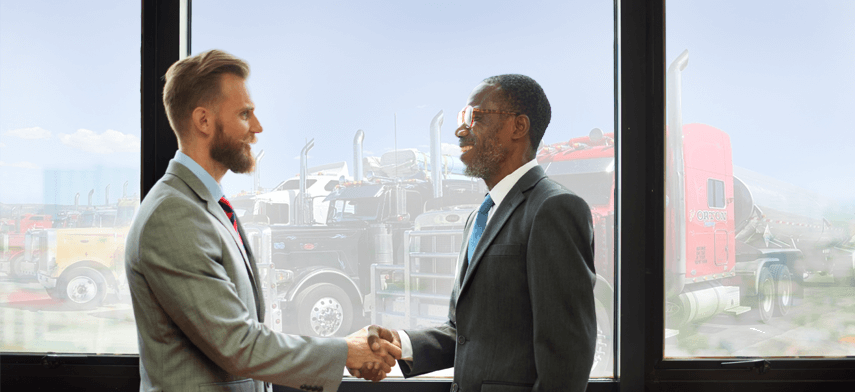 Drivers are the first line of individuals who fight against unexpected breakdowns. It is important that they report such instances to the maintenance service provider
As a fleet manager, it is your due responsibility to train the drivers to monitor the critical safety areas such as brakes, steering, tires and performance issues like rough idling, and misfires.
The repair technicians (outsourced or in-house) are capable of inspecting all the components of a vehicle. While choosing a maintenance service provider, ensure that they focus on preventive maintenance in place of restricting to breakdown maintenance only.
It is wise to consult with a reliable, competent and experienced fleet maintenance service provider who optimize your vehicle's productivity and boost customer satisfaction in turn.
Future of Fleet Maintenance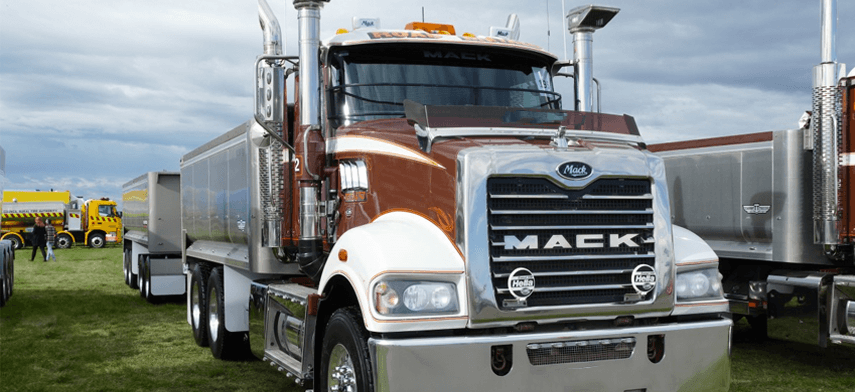 As a fleet manager, your principal objective is to devise a fleet maintenance plan that can keep all your vehicles in good condition over a long period possible and reduce expensive repairs and downtime. Weigh the benefits and disadvantages to determine the most vital requirements. This requires a comprehensive understanding of preventive and predictive fleet maintenance.
Predictive maintenance involves overseeing the condition of different components to determine whether any repair or replacement task is required to maintain the health of the vehicle. For instance, predictive fleet maintenance ensures replacement of brake pads of the vehicle as the thickness reaches about 1/8 to 3/16 inch. The predictive fleet maintenance approach would call for inspections at regular intervals for replacement of brake pads when they have worn down
It is noteworthy that truck fleets have had sensors since quite a long time. But the data could just be accessed at times when the vehicles return to the garage for maintenance jobs. The onboard mobile devices today are capable of transmitting data in no time while the vehicle is still on the road. The data can be transmitted via telecommunication platforms to the cloud for processing and seamless access.
The cost of sensor technology is falling at a fast pace which is allowing increased access to the much-needed data so that the fleet managers can take decisions in time. Today, fleet management enterprise is progressing from a cluster of independent systems to a holistic enterprise. It is allowing the managers to have a clear and comprehensive view of the fuel costs, accidents, idle time, compliance with the law and cases of violations.
Today, sensor technology is offering new insights for fleet maintenance so that the managers can think afresh in utilizing the mechanical health and assets of the entire fleet. The smart truck technology is a scientific breakthrough in which sensors are attached to the telematics systems of the fleet to send signals on the overall health of the vehicles. These sensors are capable of measuring any alteration in sound, temperature, light, pressure, and motion which can be coupled with other output devices which would communicate the data to the concerned systems.
Wrapping Up!!
It might sound tempting to delay predictive fleet maintenance since it takes off your vehicle temporarily and can constrain your budget further. But people often don't realize that not maintaining the fleet can cost even more as it damages various parts of the vehicles and put the employees at risk of accident while en route to any consignment or important meeting. Therefore, you should never neglect the task of fleet maintenance as it is synonymous with higher fuel efficiency and compliance with the required regulations.
The advent of sensor technology has improved the fleet management to a significant degree and if you think that going through every bits and piece of information could be an overwhelming task. Indeed, we would be surprised to know that the data analytics incorporated in the sensor can identify the deviations in a trend and notify you immediately for you to solve the issues at the drop of a hat.
Author's Bio

Nitin Lahoti is the domain expert of Logistics and Transportation. He has 12+ years of experience in Design, Business Development and Startups. His expertise is in Product Ideation, UX/UI design, Startup consulting and mentoring. He prefers business readings and loves traveling.